Unable to volunteer, but still want to make a difference on Day of Service?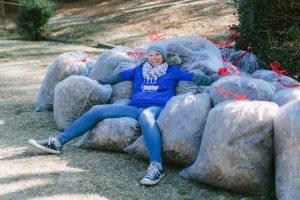 We understand that not everyone will be able to participate in the 2021 Day of Service. If you'd like to still make a difference, please consider a donation to Langley for Families Foundation in honor of Dr. Martin Luther King, Jr.
A minimum donation of $30 is eligible to receive a Day of Service long-sleeve shirt! To receive your shirt, you must submit your size via e-mail.
For branch staff who donate, shirts will be mailed to your branch location. For employees working from home, your shirt will be available for pick up at the City Center office on January 14. Details will be communicated in early January. Or, you can request your shirt to be mailed to a branch location for pick-up. Please follow the link to e-mail and order your t-shirt size.

Thank you for your generosity! Langley for Families is a 501(c)3 Foundation, and donations are tax deductible. Our Employee Identification Number or EIN is 46-5681481.