Langley For Families Foundation Donates over $207,000 in Third Quarter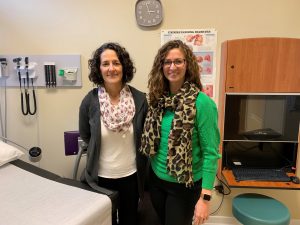 NEWPORT NEWS, Va. – (October 12, 2020) – Langley For Families Foundation approved $207,590 in 3rd quarter grants going to 27 nonprofit organizations across Hampton Roads.
Two community clinics are among those receiving funding this quarter – Gloucester Mathews Care Clinic and Lackey Clinic. These clinics provide vital medical services to uninsured and underinsured community members. Services include prescriptions, well visits, dental care and much more.
"The Gloucester Mathews Care Clinic is vital to our community because we ensure that the most vulnerable, those with chronic conditions and without health insurance, receive the care and medications they need," said Arlene Armentor, executive director at GMCC. "During this COVID-19 pandemic, we are striving to help our patients stay healthy, alleviating unnecessary burden on the hospital, so their resources can be directed to those most in need of intensive care."
Ronald McDonald House Charities of Norfolk will receive $10,000 to support its services for families with hospitalized children. The Ronald McDonald House, just steps from Children's Hospital of the King's Daughters in downtown Norfolk, provides overnight accommodations, food and support for families while their children receive treatment at the hospital.
"When you have a sick child nothing else matters," said Elyse Brown, executive director at Ronald McDonald House of Norfolk. "Langley for Families understands and supports RMH by making sure families stay together, close to the care they need when they have a sick child. In 2020, COVID-19 challenged all of us in many ways, and we are so thankful Langley for Families is still there meeting critical needs in the community."
The following organizations received grants from the Langley for Families Foundation in the 3rd quarter of 2020:
Avalon Center
Big Brother Big Sisters Services
Bon Secours Mary Immaculate Foundation
Boys & Girls Clubs of the Virginia Peninsula
Children's Assistive Technology Services
Children's Harbor
Elf Patrol
Fear 2 Freedom
Foodbank of Southeastern Virginia and the Eastern Shore
Gloucester Housing Partnership
Gloucester Mathews Care Clinic
Housing Development Corporation of Hampton Roads
Lackey Clinic
Lake Taylor Transitional Care Hospital Foundation
Leukemia & Lymphoma Society Virginia
LGBT Life Center
Natasha House
Rock Solid Foundation
Ronald McDonald House Charities of Norfolk
St. Mary's Home for Disabled Children
Starbase Victory
Transitions Family Violence Services
VersAbility Resources
Virginia Beach Justice Initiative
Williamsburg House of Mercy
York County Housing & Neighborhood Revitalization
Youth Challenge
---