Compassion Advocacy Network Reaches Seniors in Need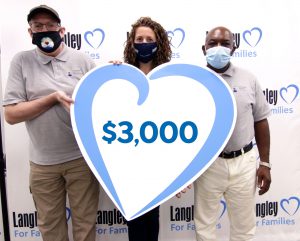 Compassion Advocacy Network, based in Norfolk, provides services for elderly residents in nursing homes. Their program, "Adopt Someone Forgotten," offers educational programs for those living in income-based housing. Seniors learn how to effectively utilize their smart-phone to shop on line, prevent food insecurity, and utilize video chat to combat isolation through the pandemic.
In June, Langley For Families awarded Compassion Advocacy network with a $3,000 grant to support the "Adopt Someone Forgotten" program for 1,500 seniors in Hampton Roads.
C.A.N.'s mission is to teach the world how to love through simple acts of kindness by putting compassion into action. This network of businesses and individuals helps to ensure adequate funding and volunteer opportunities are in place for the conduct of "1-to-1" simple acts of kindness, which provide necessities to our forgotten elderly, residents of nursing homes, and families with children who have cancer.
---